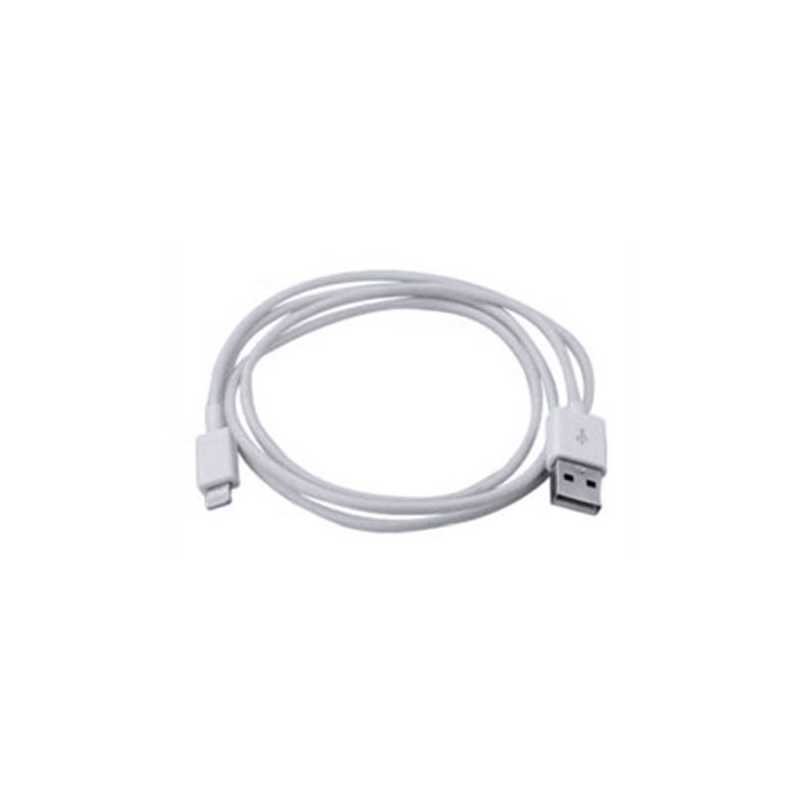  
Spire Lightning Cable, Data/Charge, USB 2.0, White, Not Apple Certified
Generous 1-metre cable length
Charge your iPhone™5, iPad™mini, iPad™ with Retina display
Supports latest generation iPod™ Touch with Lightning interface
Adaptive 8-pin Lightning connector for faster transfers
Enable fast Sync for iTunes™, Apps and much more
Ideal for your Windows™ or Mac™ computer
Shielded cable for improved data transfer at high-speeds
Supports USB2.0 transfer rates at up to 480Mbps
Robust connectors for long life
Retail blister pack design – ideal for postal shipment
Low cost, but high quality alternative to Apple™ connectivity
Got the latest iPhone™5, iPad™ mini or the latest iPod™ touch and need a replacement or additional sync and charge cable, but don't want to pay sky high pricing?
The new C-USB-LIGHTNING is totally compatible with the new, 8-pin Lightning interface adopted by the new Apple™ mobile devices. This new, higher speed connector uses 'adaptive transfer' technology to make faster uploads and downloads to your device from applications such as iTunes™, all with the added benefit of charging your Apple™ device.
Offering a generous 1-metre cable length with robust Lightning and standard high-speed USB cable connector, the new C-USB-LIGHTNING is your ideal choice for your compatible Apple™ Lightning devices but without the sky high price tag.
Data sheet
Warranty

1 Year

Package Weight

0.0000 kg
0.0330 kg

Type

Apple Lightning Cable

Colour

White

Connector(s)

Lightning ConnectorUSB 2.0

Length

1 Metre
No customer reviews for the moment.