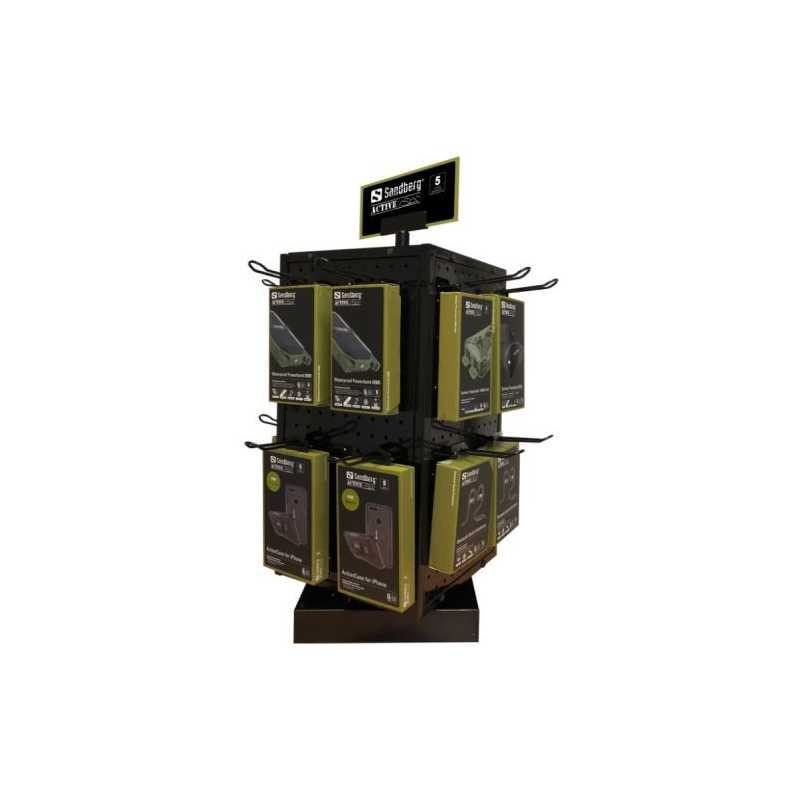  
Sandberg Counter Display Stand, Rotatable, Black, 70 x 28 x 28 cm

Foursided rotatable shop counter display for Sandberg products. Solidly constructed in metal pegboard on a strong base. Includes 25 hooks and changeable top signs for Sandberg Home & Office, Sandberg Active and Sandberg EsportsEquipment. This display is a perfect space-saving way to present Sandberg products in your shop, and to have customers making impulse buys.
Description
Specification
Material: Metal pegboard
Dimensions: 70 x 28 x 28 cm
Accessories : 1 x Foursided counter shop display
25 x Hooks
3 x Sandberg logo headers
Colour: Black
Package Weight: 8.5000 kg
Warranty: 5 Years
No customer reviews for the moment.