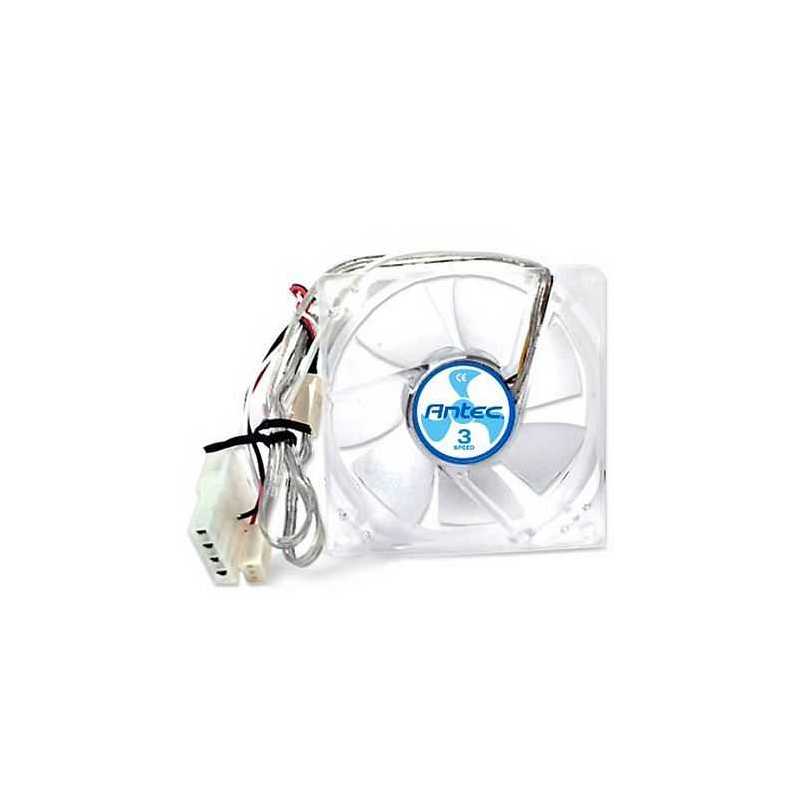  
Antec TriCool 8cm Clear Case Fan, 3 Speed, 3-pin with 4-pin Adapter
Antec TriCool 8cm Clear Case Fan
The cooling solution for all your needs
No matter what type of fan you're looking for, the Antec TriCool line offers reliable, stable performance. Available in 80, 92, and 120mm, TriCool fans offer the perfect balance of silence and efficiency. TriCool fans feature a 3-speed switch so you can find the ideal equilibrium of quiet and cooling.
• 3-speed switch lets you balance quiet performance with maximum cooling
• 3-pin and 4-pin power connectors provide convenient connections to your motherboard or power supply
• Fan-speed monitoring capability included (requires compatible motherboard)
• AQ3 Antec Quality 3 year limited warranty on parts and labor
Description
Specification
Type: 8cm Case Fan
AMD/Intel: N/A
Fan Connector(s): 3-pin (4-pin Adapter)
#Hide#LED Lighting: No
Fan Dimensions: 80 x 80 x 25.4 mm
Fan Controller: Yes
Rotation Speed: 3-Speed Switch:
1500 RPM
2000 RPM
2600 RPM
Air Flow: 1500 RPM: 20 CFM
2000 RPM: 26 CFM
2600 RPM: 34 CFM
Noise level: 1500 RPM: 18 dBA
2000 RPM: 24 dBA
2600 RPM: 30 dBA
Power: DC 12V
Package Type: Retail
Package Weight: 0.1300 kg
Warranty: 3 Years
No customer reviews for the moment.