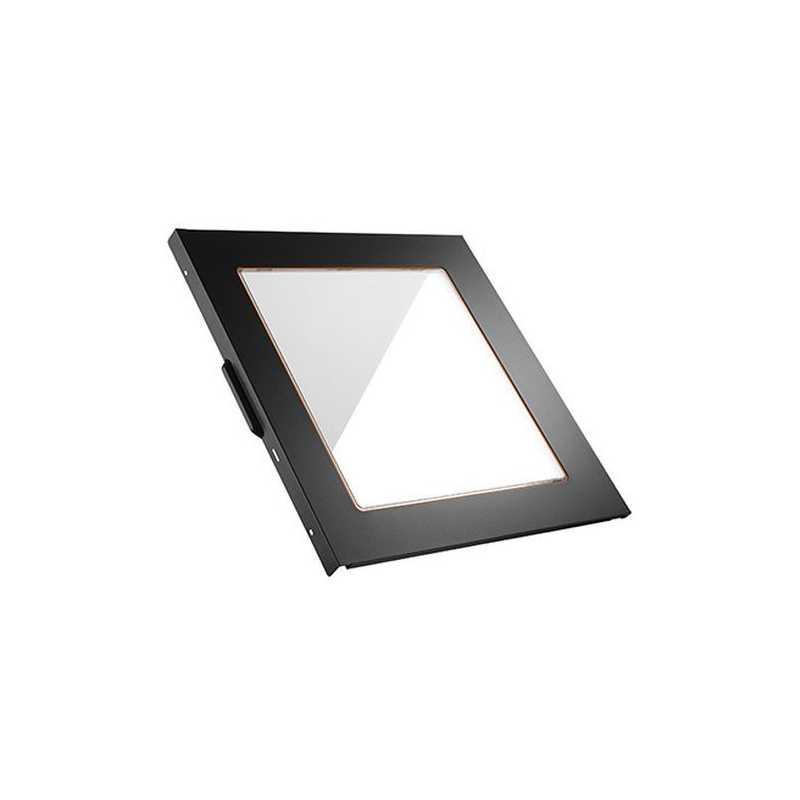  
Be Quiet! Windowed Side Panel For Silent Base Cases, Double- Glazed, Orange/Black/Silver Seals Included
Be Quiet! Windowed Side Panel

The windowed side panel for all Silent Base PC cases

The innovative side panel with double-glazed window fits all cases of the be quiet! Silent Base series and offers an excellent view inside your PC.
The polycarbonate window is scratchproof and impact resistant as well as sound-absorbent. A cavity of 9mm between the two panes of the window results in superb noise insulation. In addition, the side panel's window is fitted with colored rubber seals in black, orange & silver which further inhibits the emanation of sound and vibration.
Description
Specification
Designed for: All Be Quiet! Silent Base Cases
Material: 0.7mm steel
Polycarbonate
Silicon rubber
Dimensions: (L x W x H) 460 x 438 x 22 mm
Additional Features: See Overview
Package Weight: 2.2500 kg
Warranty: 3 Years
No customer reviews for the moment.