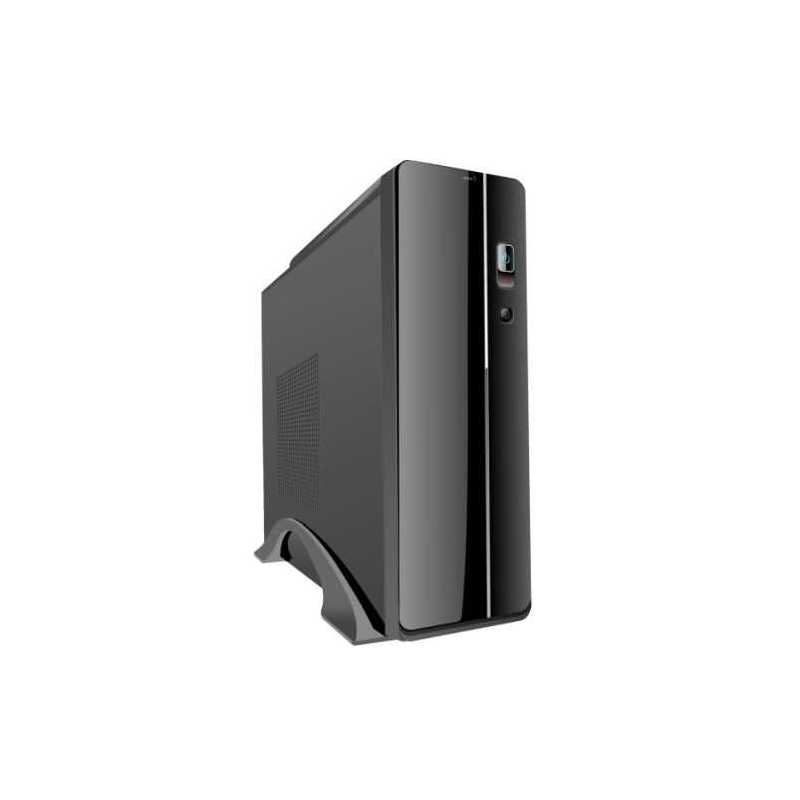  
Spire Micro ATX Slimline Desktop Case, 300W, 8cm Fan, Front USB 3.0, Card Reader, Black
Tax included
Delivered within 1-2 days
Built-in Card-Reader -The CiT S003 Comes with a 3-in-1 Card-Reader built-in
Comes with 1 x 8cm Top Cooling Fan
Supports Micro ATX Power Supplies
4 x Half-Height Expansion Slots
Built-in Card-Reader - The CiT S003 Comes with a 3-in-1 Card-Reader built-in
Comes with 1 x 8cm Top Cooling Fan
Supports Micro ATX Power Supplies
4 x Half-Height Expansion Slots
Compatible with motherboards up to 244 x 208mm
The S003B slimline case is notably strong for its modest size, creating the perfect case for system integrators. The CIT S003B features a compact and latest chassis design, with a built in card-reader, 1 x USB 2.0 & 1 x USB 3.0 and a quick release ODD/HDD housing system for fast installation with minimal effort. The included base allows for vertical installation of the S003B, the CIT S003B supports Micro ATX or Mini-ITX form factor motherboards and with its low profile body and sleek styling, the S003B blends seamlessly into any environment as a silent PC, versatile Home theatre PC or a powerful workstation.
Data sheet
Warranty

1 Year

Form Factor

Micro ATX

Package Weight

3.6500 kg

Colour

Black

Power Supply

Yes
Yes (PSU)

Weight/Dimensions

3.1kg(WxHxD): 99 x 306 x 400mm

Material

0.5mm SECC MetalPlastic

Power Supply Wattage

300 W

Motherboard Support

Micro ATX, Mini ITX
Micro ATXMini ITX

Connectors / Controls

1 x USB 3.01 x USB 2.01 x HD Audio1 x Microphone
1 x USB 3.01 x USB 2.01 x HD Audio1 x MicrophoneBuilt-in SD/TF Card Reader

Drive Bays

External: 1 x 5.25" ExternalInternal: 2 x 3.5" Internal

LED Lighting

No

Small Form Factor

Yes
Yes (SFF)

Expansion Slots

4 x Half-Height

Cooling System

1 x 8cm Fan
Included1 x 80mm fan

5.25 Bay

Yes (5.25 Bay)

#Hide#Small Form Factor

Yes (SFF)

#Hide#5.25 Bay

Yes (5.25 Bay)

#Hide#Power Supply

Yes (PSU)
No customer reviews for the moment.