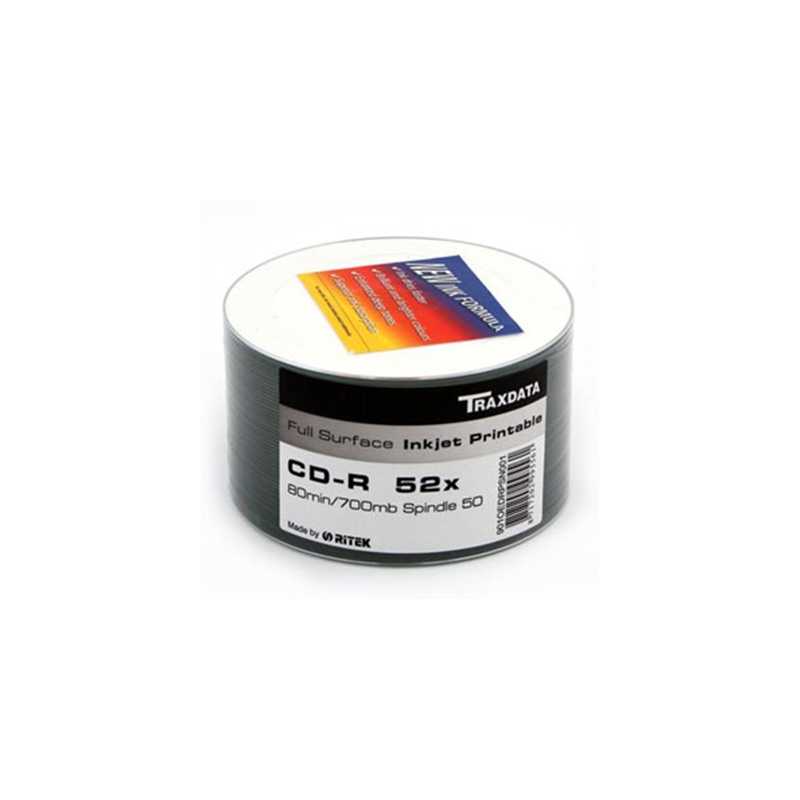  
Ritek Traxdata CD-R 52X 600PK (12 x 50) FULL FACE PRINT
Key Features:


Traxdata discs are well known and have been used by millions of people all over Europe. The inkjet printable surface of these discs enables you to add your own designs with inkjet printers. The full-face printable surface allows you to print right up to the centre hub of the disc, producing extremely professional results.
Ritek CD-R 52X full face Inkjet 600 pieces (12 x 50) spindle
Manufacturer: Ritek
Type: CD-R
Speed: 52X
No customer reviews for the moment.